Quality House is an ISTQB Platinum Partner for seventh consecutive year!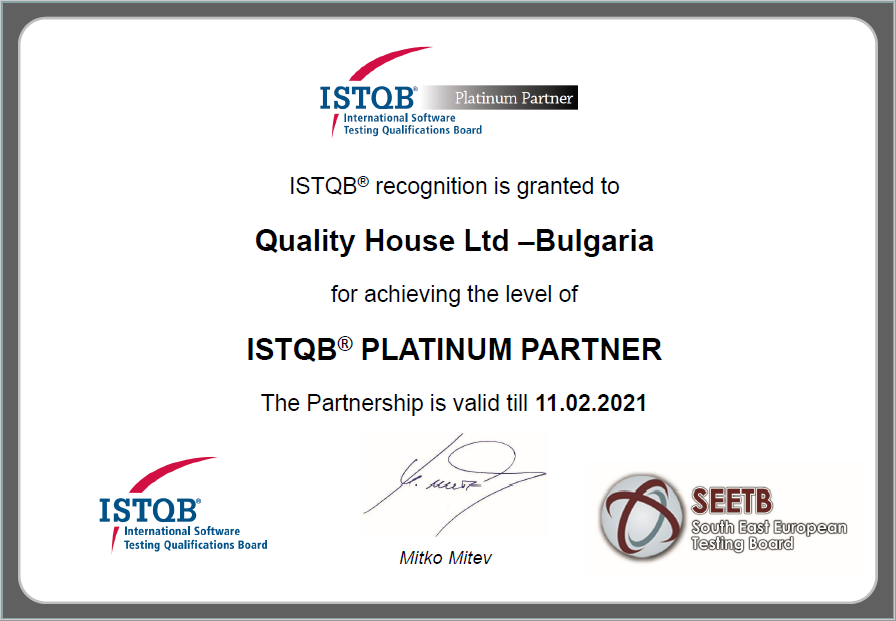 More great news – For the seventh year in a row, Quality House has been recognized as an ISTQB Platinum Partner by
SEETB (South East European Test Board)
. The board is responsible for the accreditation of software testing course providers, as well as conducting
ISTQB
and other software testing exams in the region.
Our Platinum Partner certificate is one of the highest ISTQB partnership levels, and we are delighted to having achieved it! Our employees constantly up their expertise and professional credentials, in order to answer to the increasing demands of the technological world and stay up to date with the latest skills-sets and innovations. Hard work, continuous learning and perseverance does pay!
Back to News