Our specialists have the gear and the know-how to boost your team's performance and push your products right to the finish line!
Who We Are
We've been providing behind-the-scene assistance and improving software quality since 2004. Quality House acts as a natural extension of on-site QA teams or builds entirely new ones, and model our work to match your internal processes. To back this, we're entirely focused in the field of software testing with a rich portfolio of accredited testing courses following international standards and practices.
If you choose us, you will hire a well-oiled, experienced and trained machine that's been on the market for 15 years to help your product reach its full potential.
Read More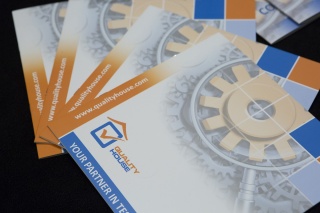 Test Management
Quality House keeps a handle on things ensuring that they are running on track on every level.
Test Automation
Quality House can help your company to scale down labor, time and resources.
Functional Testing
Quality House makes sure your product meets each and every one of your functional requirements.
Mobile & Web Testing
Secure your peace of mind before every release with our extensive mobile & web testing services.
Load & Performance Testing
Quality House can show you exactly how your system performs under stress.
Acceptance Testing
As Quality House focuses entirely on testing, we are an independent party without a conflict of interests.
Highly Professional Trainers
All tutors employed by Quality House work as software professionals and as such they bring their personal experience into the course work.
Strong Real - World Focus
The courses incorporate actual case studies so you know you're working towards actual solutions, using relevant techniques and practices.
Flexible Courses
In addition to all public courses, we also deliver flexible on-site courses tailored to your company's needs and schedule.
"Quality House demonstrated high professionalism and necessary knowledge which led to the improvement of the process of implementation of software solutions in the Bank, and therefore the quality of the implemented and tested solution."
"During our 2-year collaboration with Quality House on several projects all agreed tasks have been always completed accurately and on time. The Quality House Team was entrusted to perform a variety of tasks, such as: Requirement analyses – preventing defects from happening on requirements level, Test cases creation and execution, Mobile apps testing, Web Services testing, Web testing, Integration testing, Defects reporting. The communication between our teams has always been on excellent terms and in complience with the international standards. With no doubt, I can recommend the company as a qualified professional outsourcing partner."
"Visteon Electronics Bulgaria has collaborated with Quality House Ltd. for more than 5 years in the area of product validation. The Quality House Team was involved in testing of automotive electronics products as Instrument Clusters, Central Displays, Audio and Infotainment, Navigation Systems.
During our partnership, Quality House Ltd. has always manifested correctness, high level of responsibility, professionalism and technical expertise. That's why we recommend them as trusted and reliable business partner."