Quality House Celebrates Its 15th Birthday This Year – With a Blast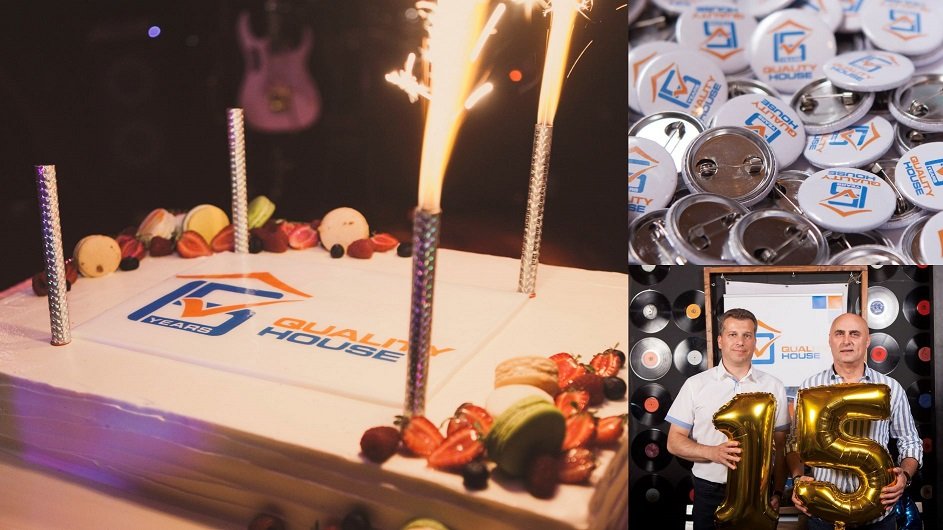 Fifteen years of growth, learning, and overcoming challenges…And a lot of fun! Software testing company Quality House celebrates its 15th birthday this year, reminiscing about their path to success and all the friendships they created along the way.

The company had its first walk in life in 2004 and was initially envisioned as a training and education provider in the field of software testing. However, as its reputation and popularity grew, CEO Mitko Mitev recalls, they were soon receiving a steady number of requests for software testing consultancy and services, which prompted the decision to delve further into these uncharted waters. Feedback for the professional qualities and preparation of consultants was overwhelmingly positive, so the business continued to grow, expanding its onsite services with two new offices – in Plovdiv, Bulgaria and Novi Sad, Serbia. Quality House trainings and training materials can be found also in other countries like Romania, Greece and Portugal.

Now, Quality House offers a wide range of consulting and software testing services to companies from different sizes and industries both at home and abroad. According to them, their best feat is the fact they are specialized exclusively in software testing, which helps them deliver an objective and expert evaluation of the client' software testing process and efforts, as well as to propose and execute the best-fitting solutions.

The consultancy aspect of the company's services is actually the most prized and well-appreciated part by clients, as it helps them improve their own software testing and quality assurance processes after a partial analysis by Quality House. Very sought-after in recent years services for the company are definitely Automation Testing and Security testing. With the increased concerns worldwide regarding data breaches and hackings, as well as GDPR in Europe making keeping clients data safe even more crucial, more and more companies take great interest in that aspect of their products. As for Automation, Quality House shares, a lot of clients are interested in our specialists setting up the whole Automation transformation of their services from start to finish. Software testing trainings also show a marked interest in those areas by professionals seeking to strengthen their knowledge and qualifications, as well as a high interest in the newest 2018 ISTQB Foundation Level Syllabus, now offered by the company.

Quality House is also the only ISTQB accredited course provider in Bulgaria and an accredited training provider for the Certified Professional Requirements Engineering (CPRE) – Foundation Level exam. The company has also developed its own successful Scrum Master course.

Mr. Mitev also claims that one of the most important achievements of the company is the fact that during all these years it has managed to cultivate a company culture of laid back, friendly communication, and strong relationships between past and present employees. This is what also forms their idea of celebrating the company's birthday this year – getting together as many people as possible that have through the years crossed their paths in Quality House. The celebration was held on July 26, in club Gramophone, Sofia, and according to those who were present, was a blast worthy of a teenager turning 15!
Back to News