Quality House CEO Mitko Mitev featured in Vagabond magazine!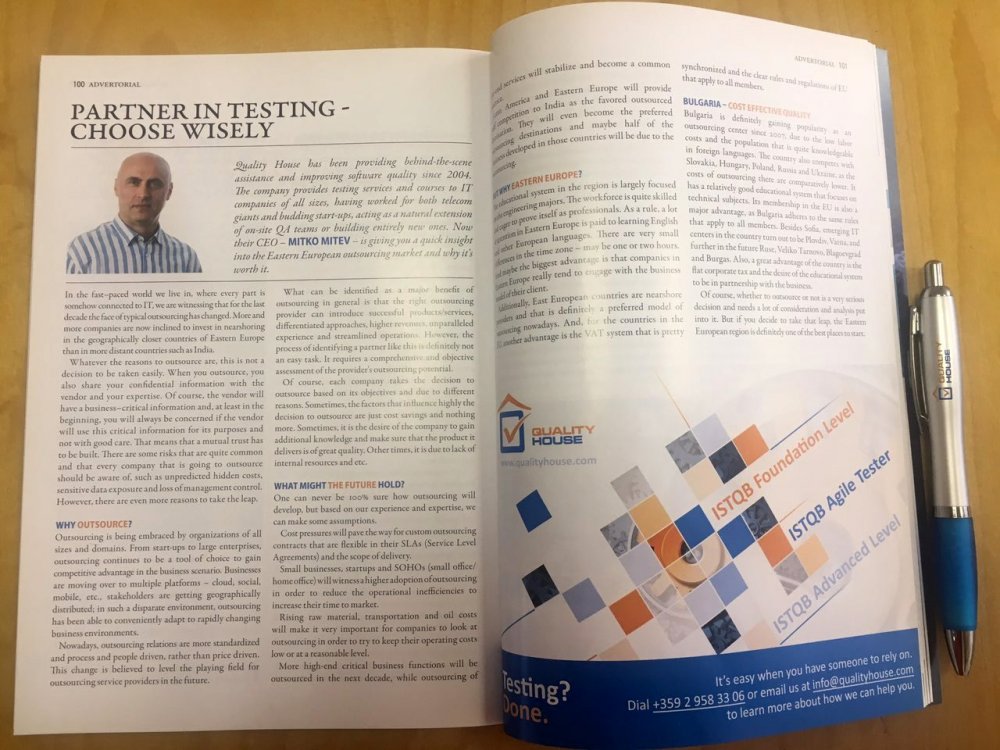 Quality House CEO Mitko Mitev has been featured as an author in the new issue of Vagabond magazine! Readers can find his article on outsourcing and the benefits of choosing Eastern Europe and Bulgaria- 'Quality House: Partner in Testing – Choose Wisely' in both the paper issue of the magazine and their online portal. From it you can get a good idea of what the pros of outsourcing are for various kinds of companies, what developments might the industry go through in the near future and which are one of the best regions to do that in Europe, with a focus on Eastern Europe and Bulgaria.
Vagabond is a Bulgarian high-end English-only monthly magazine, catering mostly to the needs of foreign expats living in the country, as well as everyone interested in a different kind of view on Bulgaria. The magazine regularly features interviews and articles with prominent Bulgarian tech leaders and managers, start-up innovators and more. You can find the magazine in Sofia,Plovdiv,Varna and Burgas airports, good newsstands and book stores, and other premium locations in the country, as well as online. Read Mr. Mitev's article
HERE
.
Back to News