Mitko Mitev Speaking About The Future of Software Testing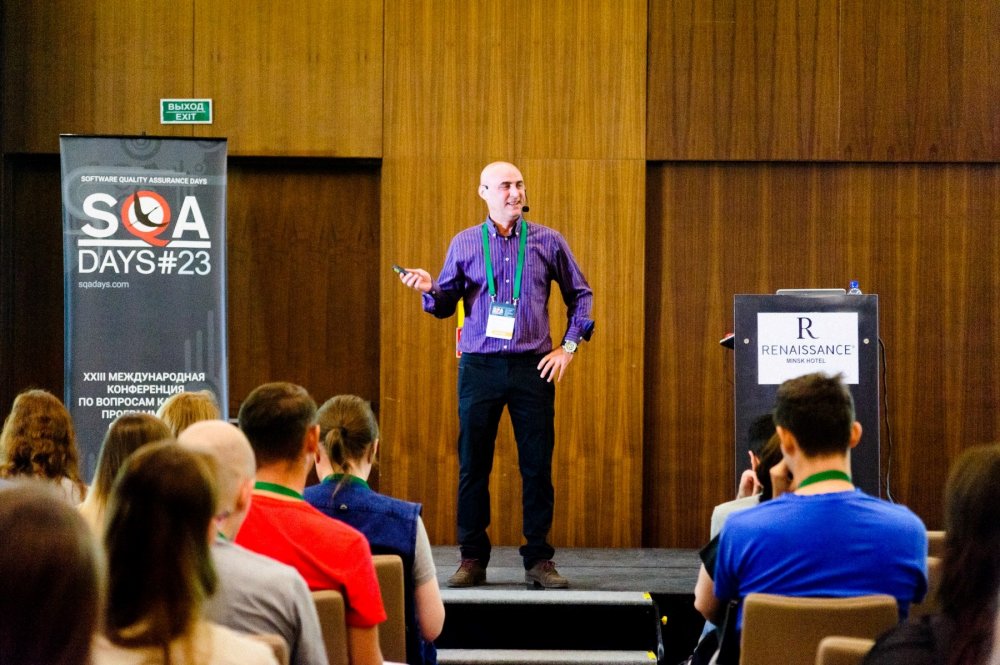 Our CEO
Mitko Mitev
was a Keynote speaker at the 23rd International Conference of Software Quality Assurance
SQA Days
. The event took place on May 25-26 in Minsk, Belarus and was traditionally organized by SQALab Company.
SQA Days
is one of the most prominent Software Quality Assurance conferences in Eastern Europe, and a great place to share knowledge, expertise and experience from people involved in testing. It is frequented by leading experts in the field, who share their own work and achievements, and talk about different tools, methods, techniques and industry trends, among other topics. It's the perfect place for beginners, looking to get into testing, testers seeking ways to establish themselves, or even professionals interested in getting a fresh new look on software quality issues by their colleague-speakers.
One of those speakers, for yet another year, was our very own – Mitko Mitev, who talked about ongoing trends in software testing and what they mean for the industry, including DevOps, IoT, the increased demand for Mobile Testing and Security, and others.
Back to News