Quality House Introduces New Domain Name & Launches New Responsive Website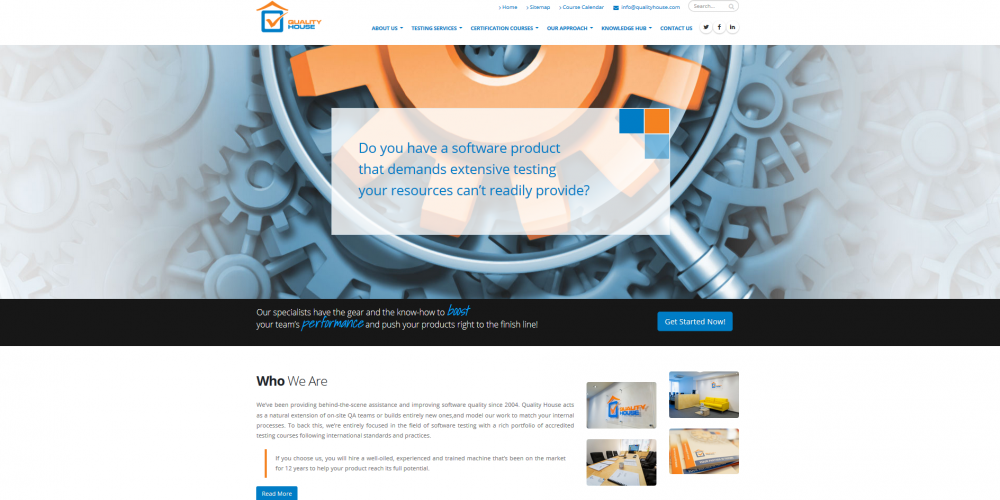 Following the efforts and the hard and devoted work of our specialists in the last few months on our new responsive design, we are now very proud to announce the launch of the entirely new, fully-featured and secured website: https://www.qualityhouse.com. Our main focus is to deliver a consistent user experience across all devices so all our existing and eventual customers will be able to find quickly and without any effort the information they need on any screen.

Our new website has been designed so that it can provide the ultimate user-friendly experience with improved navigation and functionality, allowing customers to access detailed information and videos with the option to share news and articles across all major social networking sites. Its extensive service information helps customers understand Quality House's complete range of services and make well-informed decisions.

Furthermore, for business expansion demands, a great deal of work has taken place to prepare all of us for this long awaited moment, and today we are making the move to our new home: qualityhouse.com. Together with the new corporate vision the URL has also been changed displaying https://www.qualityhouse.com instead of http://www.qualityhouse.biz. The new domain means that all our email addresses are changing to @qualityhouse.com. All incoming emails will work if they are sent to our old addresses for the foreseeable future. However the old address will eventually be phased out so it is important to update your contacts.
Back to News