ICT Top 100: Quality House No 3 IT Consulting Company in Bulgaria for 2016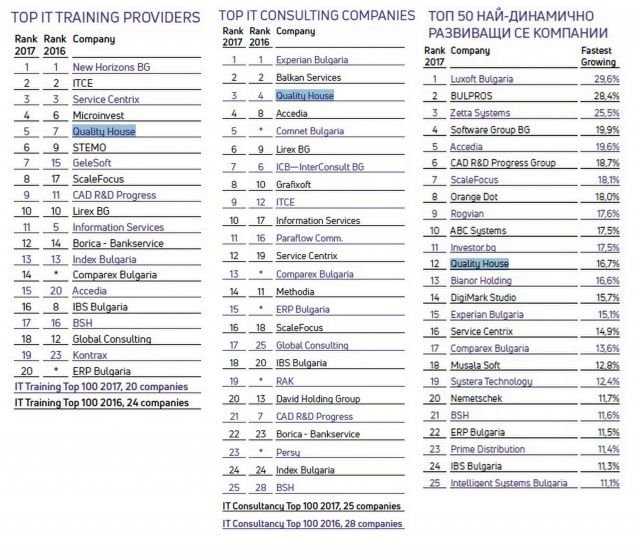 The 20th edition of Bulgaria ICT Top 100 list of the leading technology companies in Bulgaria was carried out by ICT Media and Computerworld Bulgaria - one of Bulgaria's most recognized IT media. The ranking for 2016 has been executed on the basis of objective financial criteria, related to companies from the telecommunications, information technology and outsourcing sectors, operating in the local market.
Quality House top rankings:
No 3 IT Consulting Company

No 5 IT Training Provider

No 12 The Fastest Growing Company
On the employer side, Quality House is very proud to be listed on the 44th place among the first Top 50 ICT Employers in Bulgaria for 2016.
Quality House Team thanks to all our partners and clients for the support and continued trust that they place in us. This is the foundation of our success and the right path to the bright future of the company.
Back to News