Quality Builds Trust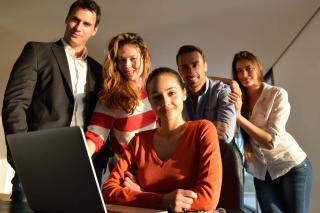 Every product, platform, app, web needs testing.
If you have just started your own business and your great innovative idea is about to come to life. You've pitched, raised funding and developed, and now you're ready for prime time. Maybe your team consists of less than ten people performing the duties of at least twenty professionals. And a half of them are likely developers. If you decide to add a large number of employees in a short period of time you can place a serious strain on a startup that will need to adapt to harmful growing pains.
You need to face the challenge of having limited resources and lack of time, have confidence that your product is ready for real world success. Realizing that you have only one chance at making a good impression, you should seriously think of taking the time to thoroughly test before releasing it. Nowadays technology moves at an incredible speed, with more than thousands of new releases every day, therefore quality is something you can not compromise with. Quality builds trust and if you win your customers' trust this will assure that you have won not only the half battle to get users discover your product, but also the key one: to retain them and establish long-lasting relationships.
How to Get Quality into Your Product within the Disposable Budget and the Defined Timeframe?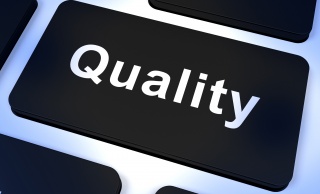 Here comes the major role of the QA outsourcing. Actually very few startups employ quality assurance testers because of their sporadic testing needs and limited cash flow. Moreover a tech startup do not need a dedicated QA at the beginning, once they will acquire funding for a long period of time and they have roadmap ready, that is the time to think about dedicated QA team.
We Are on a Mission to Help Startups Grow with Confidence, Assuring Quality Is Met to a High Standard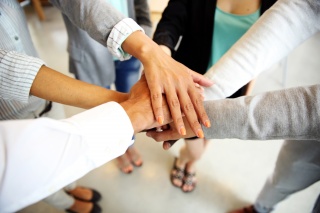 With more than eleven years on the software testing market, we've gained the expertise and experience needed to become a reliable testing partner for major software development companies, and now focusing on those who make the first and the most crucial steps of their further development and growth, ready to face the challenges together, bring knowledge and assure that their product is truly ready to win the hearts of the customers.
We invest in people, highly experienced ISTQB certified professionals, ready to provide an independent insight to your current test processes, set the most efficient test cases and recommend tools, technologies and utilities that would speed up the process to achieve your business objectives.
In many cases, testing resources are not needed full time or for a long period of time, that's why we're entirely client – focused and could offer a tailor-made solution according to your specific needs. No matter if you need one part – time QA only or a dedicated team from 3 to 5 QAs, we will do our best to make you feel confident, testing standards are met, delivered on time, according to budget, specifications and goals.
High Calibre Skill Set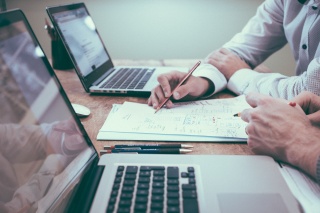 We have a ground breaking, inspiringly talented team who will add an insightful, independent, fresh view to your overall business logic and draw methodology for its implementation. Our team consists of software professionals with different qualifications and over the years we've gained a major experience in different business areas like: Mobile Technologies, Web Applications and Specialized Portals, E-Business Solutions, Complex IT Solutions for the Public Sector & the Government Administration, ERP Systems for Small and Medium Enterprises etc.
According to project specification and requirements, we're openly ready to invest in specialized training, provide knowledge and find the skill set in order to match the needs.
Which means that you will not only have the right person testing on your projects at the right time, but you will get the know-how of how to set or improve your current test process by creating and maintaining all required test documentation.
We Would Help You Add Value in Variety of Test Areas: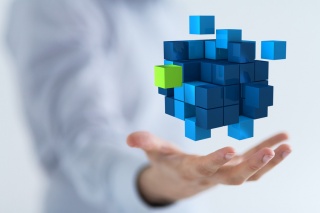 Test Management
Functional Testing
Load & Performance Testing
Retesting & Regression Testing
Acceptance Testing
Web & Mobile Testing
Test Automation
Device Lab - Cross Device Testing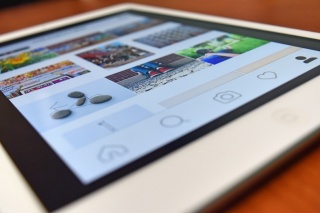 When building a mobile application, it's major that you always test applications on a real device before releasing to users. Easy availability of real devices allows you to incorporate testing early and throughout the SDLC, which helps to release functional apps on time.
Realizing how dynamically mobile app world develops and the importance of pre-launch testing of any mobile application on a real device, we've build our own mobile device lab which include a wide range of tablets and phones covering the most common brands, models, OS's and combinations thereof.
We are openly ready to learn, test and grow together with our customers. By choosing Quality House as a partner, you would improve the quality of your software, decrease costs and accelerate time to market.

It is the never ending cycle of help, co-operation and relations that bring us forward and help us grow