How to Succeed in the Outsourcing Industry?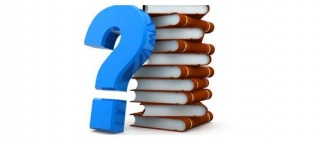 To succeed in the outsourcing industry, it is very important indeed to be always ahead with the trends and be ready to meet the changes and cope with the challenges you face every single day.
What should you pay attention to in the next few years when it comes to outsourcing, especially in the IT field?
Going vertical – what does this mean? That clients are expecting from their vendors to be able to complete tasks connected with the vertical integration among infrastructure, applications and operations. This, done well, will ensure efficiency, accountability and alignment between business strategies and enabling services as stated by Anirban Dutta, Director of Global Strategic Business Development at CSC.
Looking for outcome – as new technologies come to use as cloud computing, the service providers are enabled to offer more outcome – based prices rather than simply equating more full – time equivalents (FTEs) with more work.
Putting procurement in play – the procurement organizations are expected to begin taking a more active role in purchasing decisions, vendor selection and other activities.
Shifting to managed services – the right application of this model shows multiple benefits and the challenges are connected with the setup complexity, volume uncertainty, impact on different IT functions and organizational change requirements.
Beyond labour arbitrage – we are talking about steps to experiment with new models including risk – based partnerships and industry – specific solutions.
Looking at life of contract – considering techniques to ensure competitive pricing over the life of the agreements.
Asking for help with answers – except being responsible for efficiency and cost reduction, the vendors are often asked by their clients to identify inefficiencies within the client's organization's internal environment.
Redoing the contract – revising, negotiating always on the go.
ITO (IT outsourcing) trumping the BPO – more and more.
Developing Best-of-breed strategies – variety of vendors based on their expertise.
What is for sure – outsourcing, no matter controversial or not, will continue to gain popularity and the main focus will continue to shift giving the vendor the possibility not only to perform the day – to – day tasks but also provide the client with ideas for the business development.
Quality House Team