Our CEO Mitko Mitev will be talking at A4Q World Congress!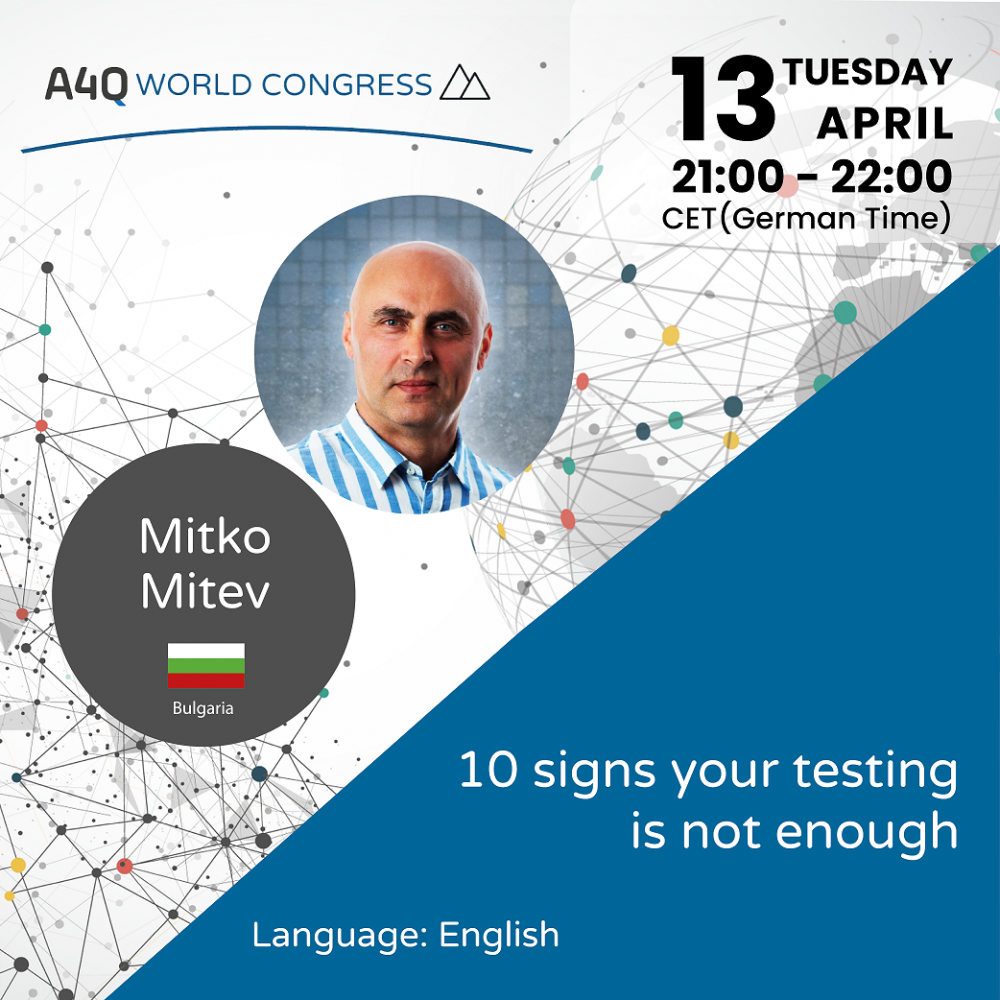 On April 13, from 9pm-10pm CET
, our
CEO Mitko Mitev
will be taking part at one of the largest virtual international conferences for software quality –
A4Q World Congress!
The congress takes place online from April 13-16, is completely free of charge, and is expected to have more than 5400 participants and more than 80 speakers from 30 countries.
On its first day, Mitko will be talking about the
10 signs your testing is not enough!
where he will tell us about the importance of software testing, what happens if it's not done right, as well as current trends and challenges testers face.
Don't miss Mitko's presentation – April 13, 9pm-10pm, on A4Q's social media channels (Facebook, Linked In, and Youtube). You can also read more about the congress
here
.
Back to News