Quality House is a Teenager Now. Celebrates Its 13th Birthday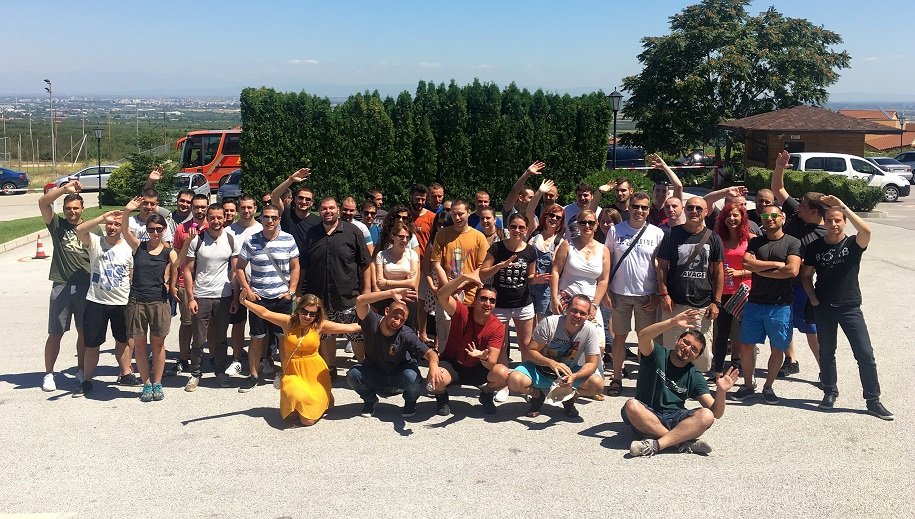 Believe it or not, Quality House is officially a teenager. We turned the dangerous 13 years on July 30. The event was celebrated during the company's team building that took place at Complex Berkut on 29 - 30 July. A special and integral part of the celebration was Quality House's little brother - the one year old QH Serbia. Awesome, inspiring, epic, making precious and legendary memories – these are only a few of the comments shared during and after the birthday party.

The idea for Quality House had been germinating for several years, but found real dimensions early in 2004. Quality House was imagined as a company specializing in superior training and education in testing and quality assurance as well as outsourcing services to clients abroad. Soon after founding Quality House early in 2005, the company was surprised to receive a steady number of inquiries about test specialists and they decided to dive in these uncharted waters and become pioneers in the popularization of consulting services for the Bulgarian market.

Today, 13 years later, Quality House continues to be а trusted QA outsourcing & training provider to companies of all sizes: from SME to leading multinationals.

The company in the face of Mitko Mitev (Founder & CEO) thanks to all the team for their exceptional professionalism and contribution to the company's growth and success. "For all of our achievements are people - the most important asset of the company. Hand in hand together we are creating history and walk towards the bright future of Quality House."

Quality House Team is already looking forward to the next big company party and making more unforgettable moments together.
Back to News